Graduating from a masters programme in Singapore can be a massive step in your professional development. It would open up many opportunities for you to continue advancing your career, especially if you take a Master of Business Administration or MBA. However, with the rise of work-from-home setups, many people would rather avoid commuting daily to school or university. Luckily, this mindset has contributed to the popularity of online master's programs.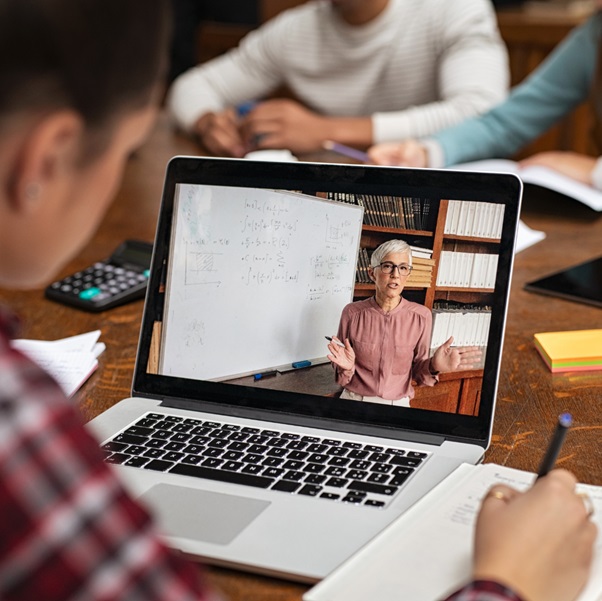 Differences between Online and On-Campus Programmes
When looking into online masters courses in Singapore, you might be curious to know the differences between the two other than their location. Besides location, your learning style is the most crucial factor determining your choice. On-campus programmes thrive on active discussion during lectures and participation alongside your classmates. On the other hand, online programmes have a solitary learning style, where everything is web-based. If you have any classmates, there's a chance you won't interact with them at all.
The other key difference is the scheduling. On-campus programmes give you a schedule where you'll need to be in school to attend classes. Missing classes might negatively affect your grade, and missing too many might cause you to fail. On the other hand, online masters courses in Singapore are asynchronous, so you'll be able to work on your own time. While this is great for those with full-time jobs, you'll need self-discipline and good organisation skills to keep up with the asynchronous setup.
Benefits of An Online Master's Programme
If you're looking to pursue an Executive MBA in Singapore but are still unwilling to go to a school, enrolling in an online school is the perfect solution. Here are four benefits of getting your MBA online:
Lower cost.
Online schools are more affordable than enrolling in on-campus classes. This low cost is especially essential for working students who must pay their tuition. Your finances will be much lighter, allowing you to save more.
Flexibility.
Many are working students, so they can simultaneously support their education and day-to-day lifestyle. However, this busy schedule may take a lot of work to fit everything you need into a day. Getting an online MBA in Singapore would allow you to schedule your school responsibilities around work hours.
Variety.
Choosing an on-campus school may be challenging since you have to consider your commute. But if you're looking for a school that offers an online masters programme in Singapore, you don't need to worry about the location. This factor opens up a lot of choices and opportunities for your master's degree.
Quality.
You'll still be receiving the same quality of education that you would receive from an on-campus school, all while keeping the benefits mentioned earlier.
Do you want to pursue your masters programme in Singapore? Choose your preferred course from Avance Academy's several master's, doctorate's, and even undergraduate degrees so you can pursue your passions from home. With an online degree, you'll be able to juggle your education with work or other responsibilities without issue. View Avance Academy's academic programmes and training courses by contacting them.